Vinyl Siding Springfield, IL
Ready to update your home's exterior? The siding you choose can have a major impact on the energy-efficiency and curb appeal of your Springfield home. Luckily, Window World of Central Illinois installs a wide variety of beautiful, high-quality vinyl siding products, all made in the USA and backed by a lifetime warranty.
---
Reduce Energy Costs Year-Round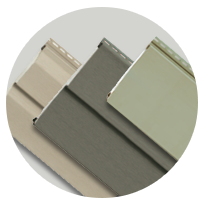 If you want to reduce energy costs, protect your home in a blanket of insulation, and upgrade your Illinois home's exterior with an amazingly beautiful exterior cladding, then we'd like to introduce you to the Prodigy® Insulated Siding. Each Prodigy® profile (Single 7, D6 Clapboard, D5 Dutch lap) offers unique benefits to lower your energy costs. And, during your free in-home demonstration, one of our certified home improvement specialists will help you decide which vinyl siding type is best suited for your lifestyle.
Learn More About Prodigy® Siding »
---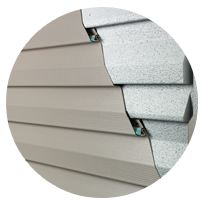 Durable and Energy Efficient
Window World of Central Illinois's Window World 4000 Energy Plus Vinyl Siding is engineered energy efficient to protect your home in a number of ways. Its premium 1-1/4" thick contoured insulating underlayment is designed to wrap your home securely in a blanket of insulated protection. With a Perm Rating of 5, Window World 4000 Energy Plus Vinyl Siding is not only energy efficient, but is also moisture resistant allowing your exterior walls to breathe freely.
Learn More About 4000 Energy Plus Siding »
---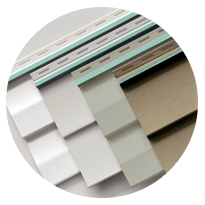 Advanced Locking System for Superior Strength
Window World 4000 Reinforced Vinyl Siding is an incredibly strong product due to its advanced locking system. Amazingly, this product has been independently tested to withstand the wind, rain, and other harsh conditions associated with category 5 hurricanes (155 mph winds and catastrophic rainfall).
Learn More About 4000 Siding »
---
Easy Care Appearance
Window World 2000 Vinyl Siding guarantees easy care appearance, great quality, and striking curb appeal… all at an affordable price. Its premium .044" thickness and durable lock design ensures superior rigidity so exterior walls stay straight and smooth. Manufactured with premium materials that are made to last, Window World 2000 Vinyl Siding will save you time and money on routine upkeeps. Easy care instructions: Just wash occasionally with a garden hose to keep it looking like new.
Learn More About 2000 Siding »